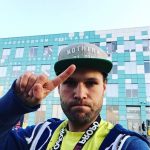 Posted January 25, 2019 by
Mikhail Korolev
Bear market, decreasing exchange rates and miners going offline dominated the crypto world in 2018.
Masternode owners are a bit luckier because they don't have to worry about electricity costs. So if you don't want to take out a loan to buy graphics cards, but still would like to earn with cryptocurrencies, masternodes can be a great option. Here are some of the best candidates to choose from.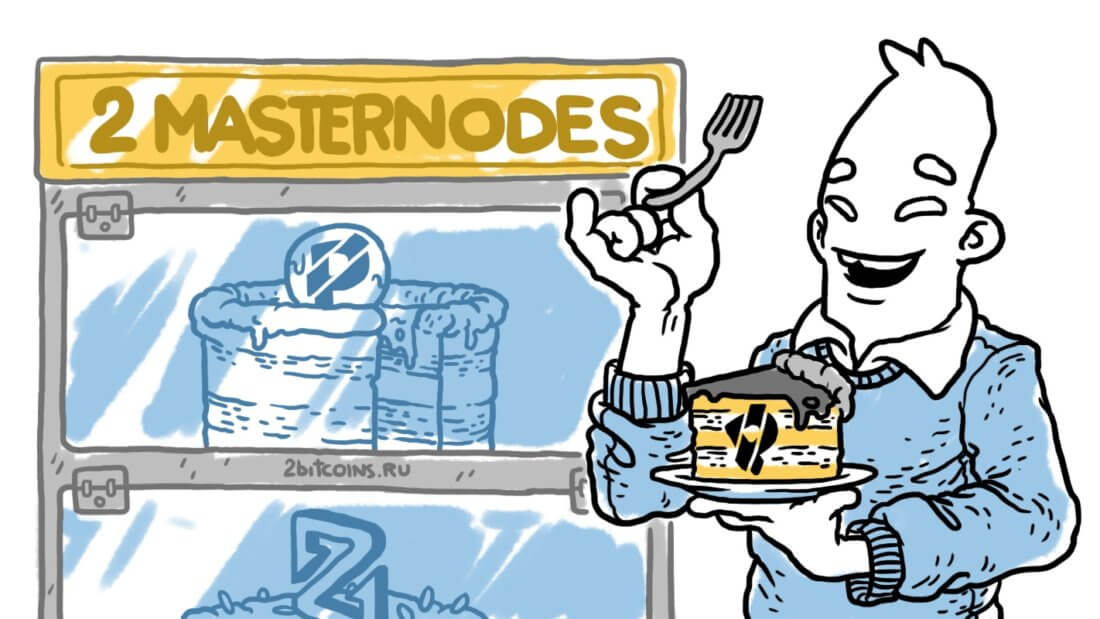 What Is A Masternode?
Masternodes are special nodes in the cryptocurrency network responsible for decentralization and operation speed. Basically, they are servers with a certain number of blocked coins. They are online 24/7 signing blocks. As a reward, masternodes get cryptocurrency from the network. Check out this article for more information about masternodes and real-life examples.
Depending on a cryptocurrency, masternodes have different parameters. Every network has its own requirements regarding the number of coins for launch, rewards, and frequency of payouts, as well as its own return on investment (ROI). There are three resources that provide this information:
There is a wide variety to choose from, so we have selected six projects that stand out from the crowd.
Dash
Dash is the father of masternodes. The cryptocurrency has become the first project featuring masternodes, which were implemented by the coin creator Evan Duffield. They have been active for a long time, their profitability is low and reliability is dubious.
You need 1,000 Dash to launch a masternode – it's a lot of money. At the end of 2017 the exchange rate exceeded $1,500 and as a result, masternode price reached $1.5 million.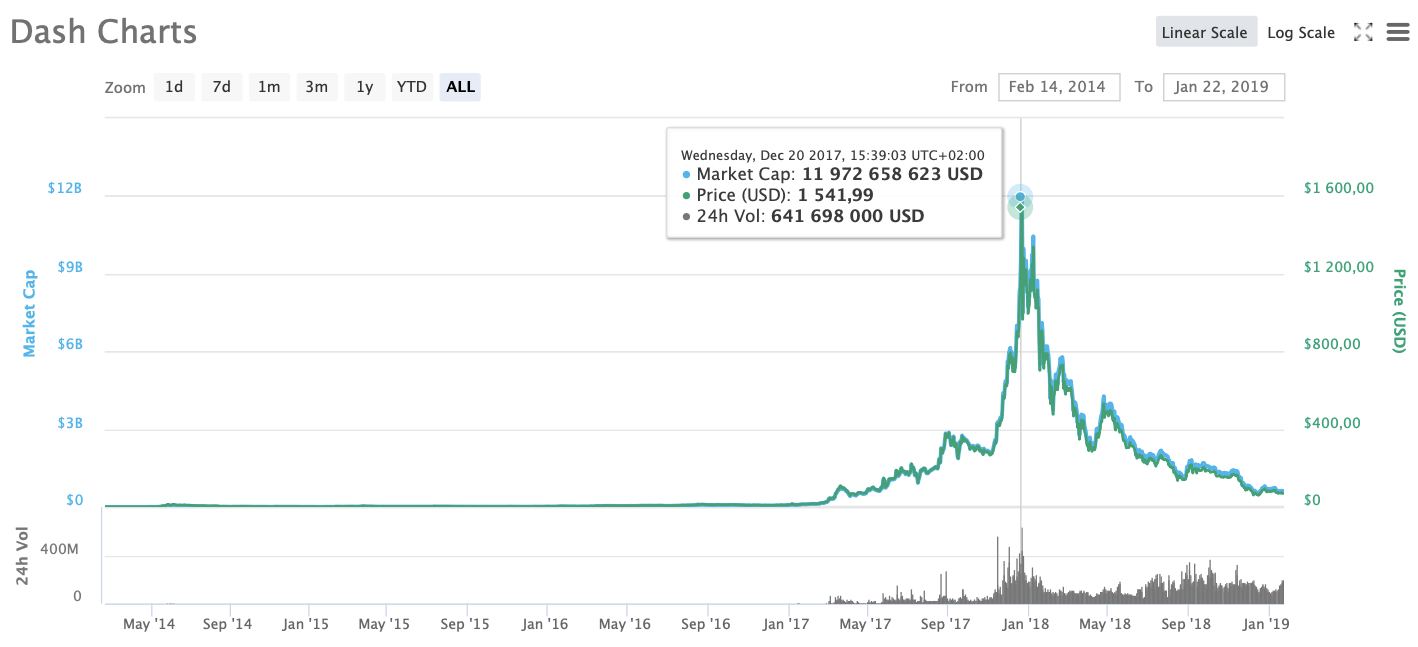 Dash masternodes get 45% of block reward, which equals to almost 7 coins per month. Every 380 days block reward falls by 7%.
It works like a bank deposit that demonstrates anticipated profits. Risks are minor because Dash is a veteran and high admission price guarantees that only serious players can join. There are online setup guides that will help you launch a masternode. They are quite complicated, so be prepared.
SPECS:
exchange rate – $70.02;
masternode collateral – 1,000 DASH;
masternode price – $70,020;
ROI – 7.11%.
Zcoin (XZC)
Zcoin has been around since 2016. It is based on the privacy protocol Zerocoin.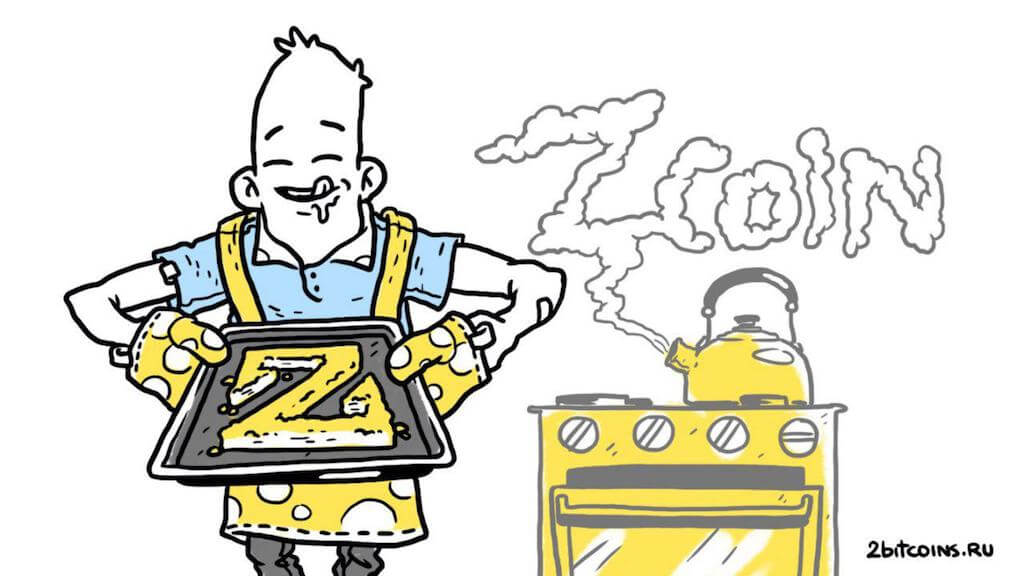 You need 1,000 XZC for launch. Masternodes, or Znodes, get 30% of block reward, 56% goes to miners, and the remaining 14% to developers.
Because of its age, Zcoin is traded on a great number of exchanges, so you can easily trade your reward. Another important benefit is the recent hard fork that took place in December 2018 and follow-up transition to the mining algorithm MTP (Merkle Tree Proof) that secured the network against ASICs.
SPECS:
exchange rate – $5.09;
masternode collateral – 1,000 XZC;
masternode price – $5,091;
ROI – 20%.
$PAC
$PAC
$PAC is the reinterpretation of the good old PACcoin that emerged in 2014 as a Bitcoin fork. Masternodes are priority here – they get 75% of block reward. By the way, 5% of block reward goes to charity, so your participation in the project can be beneficial for your karma.
The coin offers two interesting features to its users: Instant$PAC and Private$PAC. The former lets you instantly send funds to other members with the help of masternodes network, while the latter ensures the privacy of transactions by mixing coins of different owners.
$PAC exchange rate is incredibly small, so masternode price amounting to half a million coins shouldn't surprise you.
SPECS:
exchange rate – $0.00081;
masternode collateral – 500,000 $PAC;
masternode price – $405;
ROI – 63%.
MNPCoin
MNPCoin is a new project that was launched in August 2018. The coin is based on Proof of Stake algorithm and the reward is divided between masternodes and stakers at a 60:40 ratio.
MNPCoin's main feature is the use of cryptocurrency as a wallet for gift cards. Users can spend coins on any project's partner website.
SPECS:
exchange rate –  $0.1148;
masternode collateral – 10,000 MNP;
masternode price – $1,148;
ROI – 155%.
Energi (NRG)
Despite Energi being a young project, its developers are confident enough to oppose Bitcoin. According to their homepage, PoW is nothing but a "tax" on the cryptocurrency, and BTC is burning over 5 billion dollars a year on mining.
Energi wants to save funds and direct them to development. Their long-term goal is to become a profitable platform for smart contracts provided their longevity and active development.
Masternode holders get 40% of block reward. The same amount goes to the treasury for project development. According to the roadmap, immediate goals of developers include building Energi 2.0 with smart contracts and high bandwidth for transactions.
SPECS:
exchange rate – $0.9490;
masternode collateral – 10,000 NRG;
masternode price – $9,490;
ROI – 122%.
Horizen
Horizen is a rebranded ZenCash. The cryptocurrency focuses on the privacy of users and their transactions. In addition, developers want to give a possibility to every user to create apps on network sidechains and use them in the real world.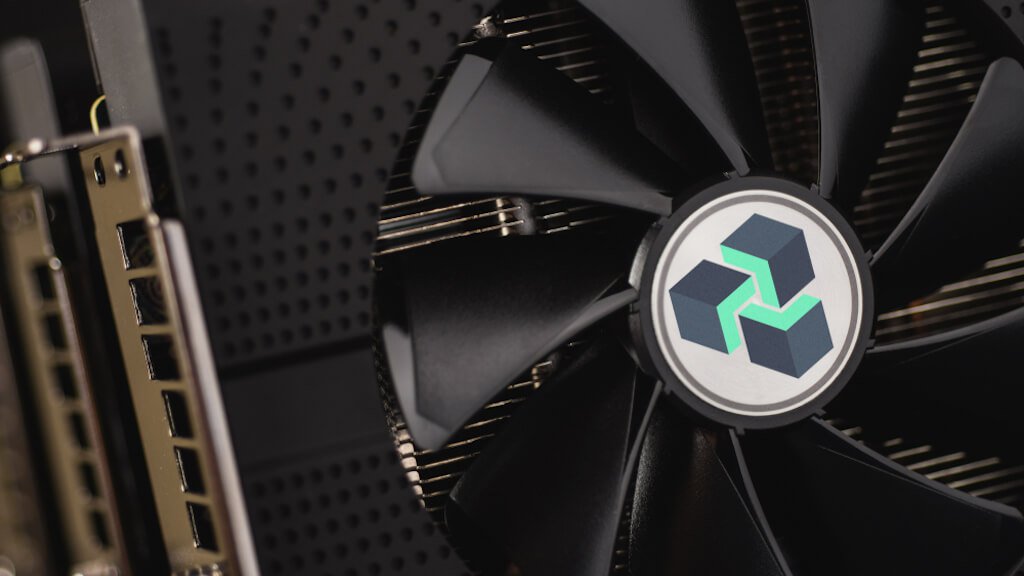 Horizen has two types of masternodes: Securenode (ZEN-42) and Supernode (ZEN-500). They are more advanced than standard nodes and get 10% of block reward each. Even their statistics are separate.
SPECS:
exchange rate – $4.53;
masternode collateral – 42 / 500 ZEN;
masternode price – $191 / $2,270;
ROI – 34% / 20%.
Conclusion
Choosing a masternode can be challenging. Masternodes are in charge of signing blocks and ensure network decentralization, so when you invest in a masternode, you invest in the future of the coin. Make your choice based on the confidence you have in a certain coin and don't be misled by three-digit ROI numbers. Also, before you invest in the coin of your choice, don't forget to find out as much as you can about it and read the roadmap carefully.
We recommend buying masternodes and masternode shares on 2Masternodes.